Da-Lite's New Screen Green Page
January 3rd, 2011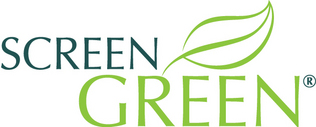 Did you know that Da-Lite is a leading green manufacturer? The Da-Lite Screen Green section of Da-Lite.com is an easy to use resource to find information and downloadable brochures and certificates for Da-Lite's green initiatives.
Da-Lite's manufacturing facility in Warsaw, IN recently achieved zero-landfill status. This achievement puts Da-Lite Screen Company within an elite class of manufacturers in the United States. The distinction of having a 100% landfill diversion facility adds to an already long list of green and sustainable practices that are occurring at Da-Lite. Besides landfill diversion, Da-Lite's manufacturing facility is ISO 14001:2004 certified. Da-Lite is also a member of the Indiana Environmental Stewardship Program and the United States Green Building Council. Additionally, GREENGUARD® certified fabrics are standard on Da-Lite projection screens and many of Da-Lite's Sales Consultants are LEED® AP accredited.
With the certification of all front and rear projection screen fabrics, Da-Lite Screen Company takes the lead in low emitting products and materials under the standards of the GREENGUARD® Environmental Institute. GREENGUARD® has issued GREENGUARD® Indoor Air Quality Certification and also certified these fabrics for their GREENGUARD® Children and Schools program under their certification number 90068.
An ISO 14001:2004-based EMS is a management tool enabling Da-Lite to:
Identify and control the environmental impact of its activities, products or services
to improve its environmental performance continually
to implement a systematic approach to setting environmental objectives and targets
to achieve these and to demonstrate that they have been achieved.
The Da-Lite Screen Green Exchange Program offers free recycling of any existing screen when it is replaced with a new installation from Da-Lite. With the purchase/exchange provision of the program, customers will receive the necessary shipping materials to return the old screen to Da-Lite when the new screen arrives at the installation. Customers will only have to pay the shipping to Da-Lite's facility.
A commitment to social responsibility, sustainability and the environment are only a few of the reasons why Da-Lite Screen Company is the first name in projection screens. Click here to visit Da-Lite's Screen Green page and learn more about the certifications, programs and download GREENGUARD® certificates for each screen surface.
« View All Posts
« Back