The Da-Lite Design Center; Your Very Own Da-Lite Projection Screen and Wood Products
August 5th, 2010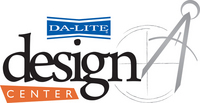 The Da-Lite Design Center provides integrators, architects and AV consultants its design and engineering expertise for one-of-a-kind projection screen designs that answer the most unique and challenging applications. Also included in the Da-Lite Design Center's offerings is the customization of its line of wood products including media work stations, lecterns and equipment rack carts.
Building on Da-Lite's history of customer service, Da-Lite has recognized that today more and more architects and AV consultants need someone they can partner with on challenging projects. Now, these solutions can be as easy as a click away with the new online Da-Lite Design Center.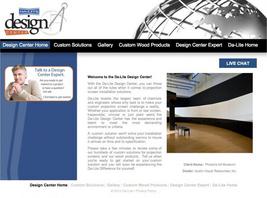 The Da-Lite Design Center website features a full gallery of custom designed projection screens and installations from around the globe and is a great way for integrators, architects, consultants and interior designers to preview some of the tremendous capabilities of Da-Lite's products.
Da-Lite looks forward to helping its customers meet their clients' needs through the unique combination of design, engineering and manufacturing skills represented by Da-Lite's employees. Want to tour the Da-Lite Design Center? Click here!
« View All Posts
« Back