Da-Lite Goes Mobile
July 29th, 2010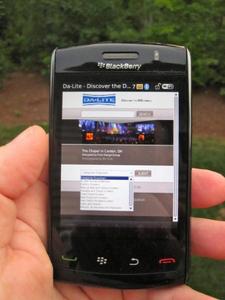 Da-Lite's partners and customers are constantly on the go. We are too! One of Da-Lite's frequent requests is to know how to best obtain information when on the road. Da-Lite's web site offers extensive, rich content, but can be a challenge for mobile devices.


Starting this week, you can now obtain information from and contact Da-Lite when away from the office, directly from your web-enabled phone or PDA.


Complete with keyword search, Da-Lite's mobile site gives you immediate access to Da-Lite Products, News, Education, Tutorials, Contact information, and even live chat!


From your iPhone, BlackBerry, Droid, or other web-enabled mobile device, simply use your mobile web browser by going to www.da-lite.com. Give it a try, and let us know what you think!
« View All Posts
« Back