Angles of Reflection Feature: Focusing on Curved Screens
January 10th, 2011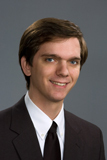 Angles of Reflection is a series of articles written by Da-Lite which reviews the best practices for designing and specifying visual displays coupled with application basics for today's challenging system designs.
In December, Adam Teevan wrote an article that discusses the application and implications of curved screens. Here's an outline!
Use of curved screens in digital signage
Use of curved screens in simulation
Cautions of general purpose use
Projection geometry on a curved screen
Focal uniformity
Acoustical challenges
Here's a summary of this issue of Angles of Reflection:
---
One of the many benefits projection screens offer compared to other types of displays is their flexibility in design. Granted, most screens in the world take the form of some variety of rectangle but there is no reason why they need to be restricted to that one basic shape. All sorts of shapes are possible and one popular variation on the standard is a curved screen. Read more!
« View All Posts
« Back