Coming to CEDIA 2010? Don't Miss Us!
August 18th, 2010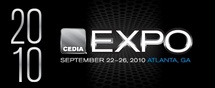 If you're planning to attend CEDIA EXPO 2010 in Atlanta September 23-26, stop by and see us at booth number 735!
The Custom Design & Installation Association's premiere annual event, CEDIA EXPO, is being held this year at the Georgia World Congress Center in downtown Atlanta. Not registered yet? Click here!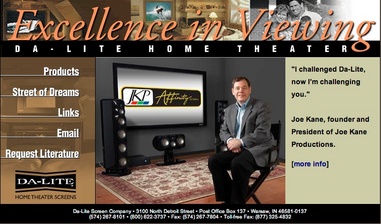 As the leading manufacturer of projection screens for home theater, Da-Lite will be showing the latest and greatest in projection screen technology, including the famed JKP Affinity Series projection screens, a collaborative design effort between Da-Lite and Joe Kane Productions.
For more information on Da-Lite's Home Theater product lineup, visit us at http://www.da-lite.com/dalitehometheater/.
« View All Posts
« Back